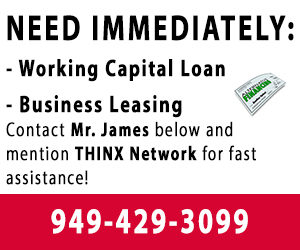 The U.S. banking industry has seen net interest margins gradually improve from the all-time lows it reached in early 2015 thanks to the series of rate hikes implemented by the Federal Reserve since December 2015. While the average net interest margin figure for the U.S. banking industry now stands at 3.15% (up from the record low of 2.95% in Q1 2015) it is still well below the stable, pre-recession rate of around 3.4%.
Notably, Wells Fargo and Citigroup stand out among the largest U.S. banks as their NIM figure bucked the industry trends and shrank in Q3. This comes as no surprise, though, as Citigroup's geographically diversified business model makes its NIM figure less dependent on benchmark interest rates in the U.S., while the decline for Wells Fargo can be attributed to its poor retail loan growth over recent quarters in the wake of its account opening scandal.
We maintain a price estimate of $56 for Wells Fargo's shares, which is slightly below the current market price.
The NIM figures for individual banks are taken from their respective earnings releases, while the figure for the industry is as compiled by the Federal Reserve Bank of St. Louis here. The average figure shown here is the weighted average figure obtained by weighing the NIM figure for individual banks with their respective portfolio of interest-earning assets.
The chart below captures changes in the NIM figure for all these banks as well as the overall industry over the last five quarters.
Notably, there is a sizable variance in the NIM figure among these banks. This is primarily due to their varied business models, with JPMorgan and Citigroup having more diversified banking operations compared to their peers. Another important factor that impacts the NIM figure is the proportion of various loans in the total loan portfolio of these banks, as yields for some loan types like credit cards (which are unsecured) are inherently much higher than those for commercial loans (which are usually backed by collateral).
The low interest rate environment that has been prevalent since the economic downturn of 2008 put considerable pressure on interest margins for all U.S. banks over 2012-2015. However, the NIM figure for the industry has been upbeat over recent quarters as the interest rate environment improves thanks to the Fed's rate hike process. With the Fed looking to hike interest rates multiple times in 2018 and 2019, NIM figures for all these banks should rise steadily in the long term. However, we expect Wells Fargo's NIM figure to remain under pressure in the near future as the banking giant works hard to regain customer trust, as it continues to be plagued by a series of sales misgivings by its employees.